Stainless Steel Belts for Printing Applications
The versatility and material benefits of stainless steel make it a superior choice for a variety of printing applications. Laser printers, inkjet printers, and offset printers are just a few of the commercial publishing methods that can benefit from precise, reliable stainless steel printing belts.
High Speed, Continuous Commercial Printing Requires Accurate Positioning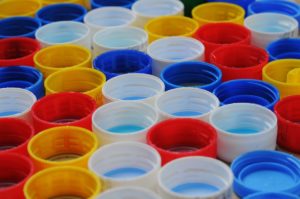 Smooth, reliable motion and precise indexing are quintessential qualities for printing applications. Whether a system is designed to publish paper goods such as books, brochures, and magazines, or to identify products via individually printed serial numbers, precision positioning is key to achieving accurate results.
Stainless steel printing belts provide precise motion with virtually no stretch or backlash, even when a printing process exposes a belt to high heat. Inferior belt materials such as plastic or rubber can warp, creating positioning inaccuracies that distort printed labels and materials. Stainless steel belts have a tremendous resistance to temperature extremes and will not warp during heated printing processes. In applications that subject belts to very high heat, specialty alloys can be used to further reduce the risk of warping.
Secure Product Handling Achieved with Custom Attachments and Vacuum Perforations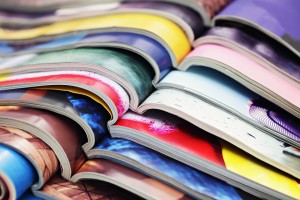 For paper-printing applications, the surface texture of a belt can affect the movement of paper through the printer. A surface that is too smooth or too rough can create printing inaccuracies or paper jams. Our engineers are able to work extensively with suppliers to produce metal belts that have an ideal surface texture and a smooth weld to ensure proper movement of paper through the printer.
Complex printing applications may require specialized product-handling features on the belt to ensure precise, accurate indexing. The Belt Technologies team can easily add vacuum suction perforations to help keep products in the proper printing positions. Our in-house perforation methods include laser cut or etching depending on the perforation patterns required by the customer, resulting in precise perforation patterns with no burs or sharp edges.
Stainless Steel Belts Custom Designed for a Variety of Printing Applications
Belt Technologies has been a world leader in metal belts and conveyor systems for over fifty years. Our decades of experience in engineering and fabricating metal belts for a variety of applications have prepared our experts to build optimal automation solutions for our clients. We understand the material properties and capabilities of various stainless steel alloys and can help you find a solution catered to the project at hand.
To find out more about how stainless steel printing belts can improve the performance of your printing application, contact the experts at Belt Technologies today.
What can stainless steel belts do for your printing application?
Download the Design Guide